Jasmin Brown under fire.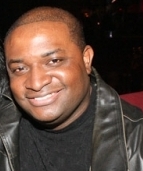 Blog King, Mass Appeal
CHARLOTTE — Cam Newton's girlfriend, Jasmin 'Jazzy' Brown, is catching hell from black chicks on social media after she told the world she's "submissive" to her man and love "spoiling" his rich ass. The prepossessing redbone voiced the controversial remarks during a recent appearance on "Lovers and Friends" via Shan BOODY's podcast. If you recall, Jasmin excoriated Cam's 'Boss Bitch' rant a few weeks ago when he suggested women should be more acquiescent. Now she's experiencing a change of heart. When asked to elucidate what she does for her NFL quarterback, the 33-year-old actress replied: "Everything… packing his bag, unpacking his bag… I pretty much read his mind. So it's like if I know you, and I study you… Before you can ever ask me for something, I'm already on it… He's spoiled rotten but I love that. I think my biggest flex is how I treat my man."
Jasmin also believes in feeding Cam 'til he passes out with a satiated abdomen.
"I love to see him eating the meal that I cooked," she explained.
"I love seeing him sleep easy. Every night, like clockwork, I scratch this man's back until he falls asleep."
Scratch his back?
Social media reaction was nothing short of risible. One viewer wrote, "Doing all that without a ring is STUPID!" Another chimed in with, "Women are like: 'Girl, you shouldn't do anything for that $MultiMillionaire. You should be broke, alone, strong and independent like us!'" A third observer added, "I hope that doesnt mean she's willing to be a baby mama and not a wife."
Do you share Jasmin's sentiment?
Is she making a big mistake by being submissive to a man she's not married to?
Watch the podcast.
Share your thoughts.