Beyoncé's Satanic album drawing vitriol from Khia

Khia went off on Beyoncé.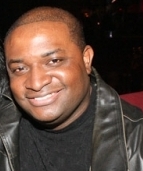 Blog King, Mass Appeal
LOS ANGELES — Beyoncé's "Renaissance" album features Satanic music and not everyone's a fan. Rapper Khia, best known for her oral sex single "My Neck, My Back, Lick My P*ssy & My Crack" lambasted Queen Bey in a viral Twitter video. Beyoncé's lyrics target church girls. "Is this bitch trying to put a spell on everybody in the world, including the children, with this tired ass album?" Khia, 45, ranted while banging a gavel. "We've been on lockdown for 3 damn years and this all you could come up with? All them writers, features, and collaborations that you had – over 100 – and all you could come up with was the devil's music?" Khia ain't the only artist who's less than enamored with the recordings. Kelis ripped Beyoncé, 40, a new asshole for incorporating a sample from her "Milkshake" track without seeking approbation.
Beyoncé received permission from the Neptunes who own rights to the song and she gave Kelis proper credit. But apparently it wasn't enough. The sample was ultimately removed. Kelis, 42, is still pissed. "My mind is blown too because the level of disrespect and utter ignorance of all 3 parties involved is astounding," she wrote on Instagram. "I heard about this the same way everyone else did. Nothing is ever as it seems, some of the people in this business have no soul or integrity and they have everyone fooled."
Rumor has it Beyoncé practices witchcraft.
Will you join her in worshipping Satan?
Is your soul for sale?
Watch Khia get in Beyoncé's ass.
Share your thoughts.