Janelle Monáe and Tessa Thompson calling it quits
Janelle and Tessa are done.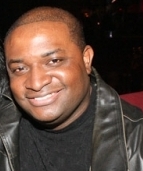 Blog King, Mass Appeal
LOS ANGELES — You can stick a fork in Janelle Monáe's gay relationship because it's done. The Kansas City native and Marvel actress Tessa Thompson are calling it quits after 3 years of copulation. Rumor has it they're sick and tired of carpet munching and they're ready for the "D." Tessa, 38, confirmed the severance on Twitter, saying, "Single & Ready to Pringle." Janelle, 36, countered with a homogeneous tweet that reads: "Reclaiming my body, my happiness, my beautiful smile, my freedom, my time, my agency ❤️‍🔥on purpose and with great intent.❤️‍🔥🥰😝😎" If you recall, the quondam lovebirds first connected in 2015 when Tessa performed as a backup dancer in Janelle's "Yoga" music video. They became a hot LGBT item in 2019. That's why nobody saw this coming. 'They were together and inseparable. Both beautiful and talented," said a close source.
"It's a shame that they didn't last."
Social media reaction was ho-hum. One fan wrote, "It's Hollywood. They didn't get famous reading the Bible, they all sleep around and do whatever fame calls for." Another chimed in with, "All I know is… I love them EQUALLY, and PRAY I can impregnate them BOTH!!! Ahhhh, dreaming is healthy, dreaming about healthy QUEENS, SO SOOTHING!!!!"
A third person added, "I couldn't care less because Tessa hates men and white people."
What's your take?
Should Janelle and Tessa get back together or remain sundered?
Share your thoughts.