White chick thinks Subway inserted poop in sandwich
Michigan State student ate poop.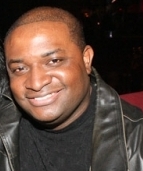 Blog King, Mass Appeal
EAST LANSING — First, Jared masturbated to child pornography. Now this. A viral video shows a ravenous white chick in East Lansing, Michigan accusing Subway employees of putting dookie in her footlong. Kelsey Coyne, a student at Michigan State University, called 911 to report the nauseating ingredient and crime scene investigators scoped the excrement for forensic corroboration. "In between the two wrappers on the sandwich is literal sh*t. There's feces," Kelsey explained. "We're not sure if it's dog or if it's human. The police took a swab of it. I ate a bite of it." Yuck! That's gross! Keep in mind Subway workers are required to prepare sandwiches in full view of customers unless entrées are pre-ordered online. Kelsey said she tried to contact Subway's corporate office. But to no avail. So she remunerated an attorney and litigation is underway.
Social media reaction was fierce. One viewer wrote, "Sounds like bullsh*t because you watch them make your food. So she must have went home and put sh*t 💩 in the sandwich then made the video." Another chimed in with, "I always thought Subway tastes like sh*t." A third observer added, "Don't ever kiss her." Rumor has it a 39-year-old black female employee inserted the turd to get back at white folks à la Minny in "The Help." If true, does she belong in jail? Should the incident be treated as a hate crime?
Watch the crazy video.
Share your thoughts.