Dwyane Wade's homo son modeling women's apparel
Zaya shows off tranny look.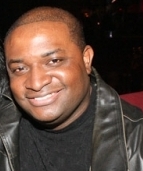 Blog King, Mass Appeal
NEW YORK — It's official. Miami Heat legend Dwyane Wade allowed his wife — Gabrielle Union — to transmogrify his son into a lil bitch. That's because Zaya Wade (né Zion Wade) just became the face of Tiffany & Co. The 15-year-old LGBTQ activist disseminated a photo shoot on Instagram that shows him modeling female raiments and his girlish coiffure has gone viral. "Dreams become reality," Zaya captioned the post. A separate photo shoot shows the transgender teen donning a silk blouse and mini-skirt coupled with a pair of open-toed shoes. Zaya accessorized the outfit with a designer reticule. Very perverted, especially when taking into account his age. Social media reaction was vicious. One person wrote, "What in God's name is going on? This is why the new generation is so freaking confused!" Another chimed in with, "This boy looks ridiculous. Smh!"
A third person added, "This is child abuse!!! Still a boy… Just ask God."
D-Wade claims Zaya knew he was a fag at 3-years-old. "Hopefully I'm dealing with it the right way. Inside our home we see the smile on my daughter's face, we see the confidence that she's able to walk around and be herself and that's when you know you're doing right," he told lesbian TV broadcaster Robin Roberts on Good Morning America. "Zaya knew two things: she knew straight and she knew gay. But Zaya started doing more research. She was the one who sat down with us as a family and said, 'Hey, I don't think I'm gay.' And she went down the list and said, 'This is how I identify myself. This is my gender identity. I identify myself as a young lady.'"
Gabby called Zaya's new look, "A vision."
But many are calling it, "F*cked up!"
Even Barack and Michael Obama approbated Zaya's transformation.
"I am just so proud of you for being an amazing role model and embracing your truth," Michael told Zaya during an appearance on Access.
Is D-Wade a bad father?
Should social services get involved?
Share your thoughts below.