Celtics skipper Ime Udoka banged boss' wife at work

Udoka messed up big time.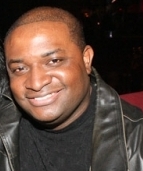 Blog King, Mass Appeal
BOSTON — This week's "I F*cked Up A Good Job Award" belongs to Boston Celtics head coach Ime Udoka whose banned from the NBA for knockin' boots with a married staff member. And, get this: the side chick is the boss' wife. Udoka, the fiancé of actress Nia Long, is also on the verge of losing his relationship. They've been together 12 years and share a 10-year-old son. "They have a son together, they were raising him together," said a close source. "They are a family, this is tough. They need Jesus to fix this." A starting player allegedly ratted on Udoka's affair with Kathleen Nimmo-Lynch, wife of Celtics Senior Vice President Patrick Lynch. Kathleen was responsible for making Ime's travel arrangements. She also organized trips for Nia, 51, to attend games. Social media reaction was fierce. One person wrote, "That dude's a creep. Nia Long needs to leave him alone. What a loser." Another chimed in with, "This ninja blew Nia Long for a pink toe?"
A third person added, "This man ruined his career and family for this? Had one of the best rookie coaching seasons ever and established himself as a great young coach who turned this Celtics team around and got them to the finals. Now he's suspended the entire upcoming season and per multiple execs around league when asked if Ime would ever coach again they said, 'He's done. His coaching days are over.'" 
Rumor has it Udoka, 45, stalked Kathleen after she broke off the dalliance.
He's totally obsessed with her.
Does Udoka deserve to lose his job?
Should Nia stay or go?
Is it time to proscribe nepotism in sports?
Share your thoughts.