Bucs superstar Tom Brady, supermodel wife are done

Tom and Gisele are toast.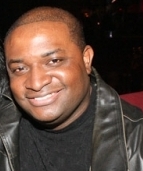 Blog King, Mass Appeal
TAMPA — You can stick a fork in Tom Brady's marriage because it's done. The "Deflategate" cheater and supermodel wife Gisele Bündchen are calling it quits after 13 years of holy matrimony. Gisele filed Tuesday afternoon — roughly 48 hours after Patrick Mahomes kicked Tom's ass on "Sunday Night Football." Both parties have remunerated divorce lawyers and dissolution indentures are being drafted as we speak. Sadly, a conjugal cessation is hardly a surprise. If you recall, Gisele was pissed when Tom announced his retirement from the NFL only to renege on his promise by returning to the Tampa Bay Buccaneers. The estranged couple have been living separately the past few months following an epic bout of contretemps. Gisele cussed him out and told him to keep his old ass at home. "I never actually thought this argument would be the end of them, but it looks like it is," a close source told Page Six. "I don't think there will be any coming back now. They both have lawyers and are looking at what a split will entail, who gets what and what the finances will be."
Gisele has a net worth of $400 million compared to Tom's $250 million.
So she may end up paying him alimony.
Also, according to the National Center for Health Statistics, 80 percent of divorces are initiated by women.
So it makes you wonder why men get married in the first place.
Just bang her and don't get emotionally involved.
Social media reaction was cold-blooded. One fan wrote, "Maybe she caught him deflating another woman." Another chimed in with, "Better now than later. If one year of football can make you divorce a 13-year marriage, you was married for the wrong reason anyway. This is just a case of a privileged person wanting her way and didn't get it. She threw a childish temper tantrum. Good for Tom."
A third person added, "Brady has nothing left to prove in football. There will never be another football star in the near future that will achieve his success, victories, Superbowls, riches or accolades. That said Tom, you've entertained and delighted us for many seasons. It's time to hang it up for your wife, children and family. You'll always be a part of football, but now your priorities are at home."
Tom and Gisele, 42, share a son and daughter: 12-year-old Benjamin and 9-year-old Vivian.
The 45-year-old quarterback is also the father of son Jack, 15, with ex-wife Bridget Moynahan.
This is Tom's 23rd season in the NFL.
Is it time to hang up the cleats?
Is Tom wrong for choosing football over his wife and kids?
Share your thoughts.