Bachelors say single ladies 'prefer' Pookie and Ray Ray
Bachelors claim women want thugs.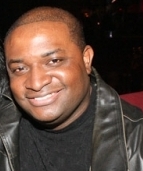 Blog King, Mass Appeal
ATLANTA — A viral video shows a pair of effeminate bachelors elucidating why single ladies won't date 'em. It's their assertion today's popsies are infatuated with Pookie & Ray Ray. "The closer you fit to that stereotype, they'll be down — especially black chicks," said one of the metrosexuals. "They like that sh*t, bro." They also said fellas who don three-piece suits don't stand a chance. "I'm not bashing black women," he continued. "It's just is what it is. I attract mostly latinas and white girls." Social media reaction was priceless. One viewer wrote, "Black women have mental issues. Most of them take antipsychotics." Another chimed in with, "Get a passport, leave the country and find a wife who doesn't identify with western culture." A third observer added, "That's why I don't f*ck with black girls. They're so f*cked in the head and entitled. I ain't going through that." Scuttlebutt has it, black chicks believe Pookie & Ray Ray are superior lovers. Doesn't matter if they're destitute or illiterate. Doesn't matter if they're mama's boys or malefactors. Black chicks simply wanna f*ck.
Do you agree with the bachelors?
Have Pookie & Ray Ray cornered the coochie market?
Watch the video.
Share your thoughts.