Pastor uses marijuana as recruiting tool for Pookie
Pastor recruiting with weed.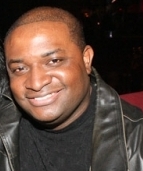 Blog King, Mass Appeal
ATLANTA — BeBe & CeCe Winans once sang "Lord Lift Us Up Where We Belong." Now we know what it means. That's because a viral video shows Megachurch Pastor Jamal Bryant using marijuana to get Pookie & Ray Ray high as a kite so they'll join his congregation. Pastor Bryant even revealed plans to build a cannabis farm at his New Birth Church in Atlanta as part of a community outreach program. Men are starting to sign up. You'll probably see 'em puffin a blunt on the front row. "New Birth is the largest land-owning black church in America," Pastor Bryant said on Rashan Ali's Cool Soror Podcast. "My position to my deacons is, 'why aren't we not raising cannabis?' I'll be able to bring in black males. They're able to do it legally. I'm teaching them farming. I'm helping them to enhance the ecosystem."
Social media reaction was priceless. One viewer wrote, "Pastor sounds like he was a drug dealer before he was a pastor. Black men not being in church is because black men know game when we see it. Black people worshipping a White Jesus, bringing slavery into the 21st century." Another added, "This is what you get when boys are not raised with their fathers! A father would put a stop to this ish! There are other ways to bring black men to church. P.S. All of us don't smoke weed!"
It should be noted, marijuana is illegal in Georgia.
But Pastor Bryant don't give a damn.
It's his assertion every Christian should be high on the Lord.
Do you share the reverend's sentiment on cannabis?
Should he be deemed a false prophet?
Watch Pastor Bryant keep it 💯 on episode 215.
Share your thoughts.