Baby daddy kills pregnant fiancée after breaking up
Amazon worker kills fiancée.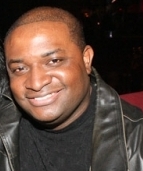 Blog King, Mass Appeal
LAKEVILLE — The adventures of Pookie & Ray Ray continue. Donte McCray will spend the rest of his miserable existence behind bars after he shot and killed his gravid fiancée, 31-year-old Kyla O'Neal, because she broke up with him. The femicide transpired January 8th — just days before the baby was due — in Lakeville, Minnesota. According to police reports, Kyla kicked Donte out of the house when she found out he got another woman pregnant. A physical altercation ensued and both went their separate ways. Hours later, Kyla drove Donte to an Amazon warehouse where he worked. "He was on his way to work and she took him to work — even though all that they did there," said Samantha Scott, Kyla's big sister. "She still went and picked him up and took him to work." But things took a tragic turn when they pulled into the parking lot. "He went in the back of her car in her back door and grabbed her gun out of her purse and aimed it at her and shot her," Samantha recounted.
Donte, 32, was arrested and charged with second-degree manslaughter.
Kyla was rushed to the hospital where she died from her injuries.
Doctors were able to deliver the baby. But Kyla's mom, Katina O'Neal, told reporters the neonate "has no brain functioning right now." Lil Messiah remains on life support. Social media reaction was unforgiving. One reader wrote, "So much trash out here! Women, we gotta make better choices." Another chimed in with, "This is why I would never entertain a broke man." A third person added, "How you cheat on her & then got the nerve to kill HER!!!! This is too upsetting! 🤬"
Samantha offered a piece of advice to battered women.
"Domestic violence, if you're involved in it with anyone like this, just get away," she said.
"Stay away or leave silently. Don't even say your plans; just find an escape." 
Kyla was a certified nursing assistant.
She leaves behind three other children, including a daughter she had with Donte.
Watch the sad report and interviews.
Share your thoughts.