Black woman stabbed and called a "N*gger" by racist
Black chick stabbed by racist.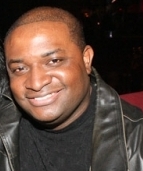 Blog King, Mass Appeal
CEDAR RAPIDS — Murder or self-defense? Residents of Cedar Rapids, Iowa are in an uproar after 29-year-old Devonna Walker was stabbed to death by a white supremacist who called her a n*gger. The femicide transpired January 2nd at Cambridge Townhomes. It was also captured on video. Cell phone footage shows Devonna having contretemps with a white woman in her front yard as a white man opened the door and said, "Please, just get inside." The white woman ignored his ass and proceeded to yell at Devonna as she held her dog on a leash. "So you come back, you come back after me again?" the white woman screamed. "I'm gonna press charges again." As the argument intensified, Zaddy told Devonna to "Shut the f*ck up! Shut the f*ck up, you f*cking n*gger!" Devonna — who was unarmed — then ran up on the white woman and shoved her from behind before the white man pulled out a knife and stabbed her in the neck and torso.
To add insult to injury, the white woman mocked Devonna as she collapsed on the lawn, saying, "Oh, she's playing stupid. She's playing stupid. Leave her alone. She's acting like the dog attacked her."
A few minutes later, a group of bystanders noticed Devonna was stabbed and called 911. "Oh my God! This is all f*cking blood!" yelled one of the neighbors. "They stabbed her!" Paramedics arrived and performed CPR before transporting Devonna to the hospital where she was pronounced dead. The white man and white woman were detained by police but later released.
It was determined they acted in self-defense despite the fact they outnumbered Devonna 2 to 1.
Hell, 3 to 1 if you include the dog.
Angelina Ramirez from Advocates for Social Justice called it a hate crime. "It is not up to the police department to create a defense for her killer," she told reporters. "There is testimony from witnesses. There is video footage of the killing. There is no excuse for an arrest not being made at this point. The black community, the brown community, mostly black community does not feel protected by the police. They don't feel like they are given the same due diligence under the law as white people are."
Social media reaction was partially in disagreement.
One viewer wrote, "This girl came UP TO THEIR DOOR. There is literally no excuse. This was clear self-defense. You can't attack someone because they called you the N-word. Period."
Another added, "No offense. But when you go look for trouble, that's exactly what you are going to find. Lost her life over a damn word.😩"
For what it's worth, Iowa law states "a person is justified in the use of reasonable force when the person reasonably believes that such force is necessary to defend oneself or another from any actual or imminent use of unlawful force."
Devonna leaves behind three children, including an infant.
What's my take?
– The white chick had a man and a dog on her side. Conversely… the black chick had nobody 'cause she's strong, independent and don't need a man for sh*t. She's also capable of defeating three beings all by herself. The left teaches black women they're "Superman." This incident dispels that theory.
– Where were the black chick's three children? Why weren't she with them? And who the f*ck was watching 'em while mom was involved in a donnybrook?
– When a white person calls you a "n*gger" either ignore it or retort by calling 'em a "cracker" or "honky." They hate that just as much as some of y'all who despite the N-word. Attacking white folks on their own property is not an option. It's also illegal. So stop listening to left-wing radicals. They'll get you killed. Besides, it's not against the law to call someone a "n*gger." The deratory term was conconcted to trigger blacks. Sadly, Devonna took the bait.
– The boyfriend is a simp just like many Western men. Who the f*ck stands at the door with a knife waiting to lacerate a woman? If I were him, I would've circumvented the quarrel from the giddy-up and the squabble wouldn't have escalated. Telling you dawg, too many Western men are bitches. Not sure what women see in 'em. They must be desperate as f*ck. That's why masculine men are purchasing passports and traveling overseas for wives. Western culture is despised. Hell, a Russian hockey player with the Philadelphia Flyers stood up to the LGBT community on U.S. soil — something many American men don't have the balls to do.
Very embarrassing.
It's a damn shame what's happened to America.
Watch disturbing footage of Devonna's stabbing.
Share your thoughts.
This is Cell phone footage, capturing the final moments of Devonna Walker. Who was murdered in what is clearly a hate crime, by a suspected white supremacist pic.twitter.com/I1wfcf3fts

— Be cool64 (@DEJACKS43492044) January 13, 2023