Hotel manager is killed on Thanksgiving by crazy ex

Baby daddy kills baby mama.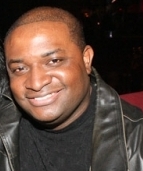 Blog King, Mass Appeal
MINNEAPOLIS — Viral Crimes released the murder documentary of 27-year-old Raven Gant who was shot dead by her baby daddy, 41-year-old Randall Watkins, because she broke up with him. The femicide transpired Thanksgiving Day 2019 in Minneapolis, Minnesota. Raven had already moved out of Randall's house. But he called and asked her to come get the rest of her clothes, holiday season be damned. When Raven showed up, Randall shot her multiple times in front of their 2-year-old daughter. The jilted simp was arrested, charged and convicted of murder. He's serving 40 years in the penitentiary. Their baby, J.J., remembers what happened. She's the one who led police to Raven's body. "It's so vivid in her mind, she talks about it with other kids," Raven's father told the court. "It just comes up: 'My Daddy killed my Mom'.  She sees an ambulance – she thinks her Mom is in an ambulance.  She sees police, she's just terrified, terrified by it.  This is what you did – to a Baby!"
Randall abused Raven constantly.
But family members didn't find out until she died.
"I had no idea all of that was going on because of the lengths that my sister [went] through to protect this man," said her brother, Rhonald Gant.
Prior to killing Raven, Randall shot her father in the back.
But he didn't press charges.
Had he done so, Raven would still be alive.
Social media reaction was vicious. One viewer wrote, "Her father has to be special needs. I know damn well his slow ass didn't let that man shoot him in the back and not press charges to get that monster locked up?! If he would shoot him, I don't know how he ever thought that thing wouldn't shoot the daughter he was already abusing!"
Another person added, "The moment he shot her father she should have been out. The clothes weren't worth going back to get. Sometimes when you leave, you have to leave and leave everything behind. To me, she chose death. She chose to keep going back. If he shot your father he would have no problem killing you. The daddy should have told and that could have possibly put him in jail, preventing him from killing her." 
Raven was an account manager at Depot Renaissance Minneapolis Hotel.
Randall is an idiot.
Watch the documentary.
Share your thoughts.