Transgender shooter kills students & staff members
Tranny shooter kills six.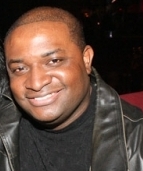 Blog King, Mass Appeal
NASHSVILLE — Body cam footage from Officer Rex Engelbert with the Nashville Police Department has been released and it shows the moments leading up to the quietus of transgender shooter Audrey Hale who killed six people at the Covenant School around 10 a.m. Monday morning. Audrey, 28, is a quondam student of the private Christian institution. The bloodthirsty tranny waltzed into the building with an assault rifle and opened fire — killing three 9-year-old children, a custodian, a substitute teacher, and the principal before the SWAT team smoked her ass. "Suspect down! Suspect down!" Engelbert yelled. Yes, the suspect is down and out. But the city of Nashville remains in mourning. "Our police officers have cried and are crying with Nashville and the world," Police Chief John Drake told reporters. "I have cried and continue to cry and I have prayed for Nashville as well." When asked to elucidate a motive, Chief Drake hinted Audrey's parents are partially culpable.
"There's some belief that there was some resentment for having to go to that school." he said.
The massacre marked the 19th mass shooting at a school or university in just the past three months. Damn. Those close to Audrey said she went cuckoo for Cocoa Puffs after her best friend — Sydney Shere` Sims — died in a car accident last August. Scuttlebutt has it they were lesbian lovers. "Audrey definitely admired Sydney," said former classmate Samira Hardcastle.
They did more than admire.
They were munching carpet.
Audrey ran an art website that contains disturbing images from Stephen King's 1980 horror film "The Shining."
She practiced at a gun range leading up to the attack.
Audrey also sent her friend the following Instagram message: "I'm planning to die today. THIS IS NOT A JOKE!!!"
So there's no question she lost her damn mind.
Watch Nashville PD give Audrey a dirt nap.
Share your thoughts.
🚨BREAKING🚨

Nashville School Shooting Police Body Cam Footage Released: pic.twitter.com/p75x1ePpWG

— Daily Caller (@DailyCaller) March 28, 2023