Felon murders transgender woman who deceived him

Tranny killed for tricking felon.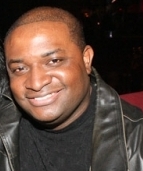 Blog King, Mass Appeal
MILWAUKEE — When bamboozling a trick goes wrong. Viral Crimes released the murder documentary of trans woman Cashay Henderson, 31, who was shot dead by 33-year-old Cordell Howze because he wasn't a biological female. The half-femicide transpired February 26th in Milwaukee, Wisconsin. Cordell, a convicted felon, was at Cashay's apartment partying around 5 a.m. After learning he canoodled with a tranny, a mortified Cordell pulled out a gun and opened fire — striking Cashay multiple times. Then he set the apartment on fire and fled the scene. The Milwaukee Fire Department found Cashay's corpse "after the fire was extinguished and the apartment was vented." Cordell was arrested, charged and convicted of murder. He's serving 85 years in prison. Cashay's quietus marked the city's third homicide of trans women in less than 9 months.
Brazil Johnson, 28, and Regina "Mya" Allen, 35, were killed in June 2022 and September 2022 respectively.
The LGBT community is understandably pissed.
Social media reaction was vicious. One viewer wrote, "This trans guy should've told the truth. Doesn't mean he needed to be killed. But this is how they get hurt or murdered." Another chimed in with, "Penis means male… not trans." A third observer added, "If a transgender doesn't tell me he's a dude and I end up kissing him, I'm killing that mofo. You trannies need to start being honest with people and stop playing games. Some of us ain't f*cking around."
Scuttlebutt has it Cordell accidentally groped Cashay's phallus and blew a gasket.
He also disseminated a video of Cashay's body bragging about committing murder.
Are chicks with dicks being targeted?
Watch the documentary.
Share your thoughts.