Homeless cousin murders family member & little girl

Deranged cousin murders two.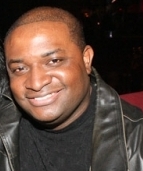 Blog King, Mass Appeal
PITTSBURGH — When helping a family member goes terribly wrong. Kareef Easington was thrown in the slammer after he murdered his cousin, 39-year-old Megan Campbell, and her 7-year-old daughter Lyla. The double femicide transpired February 15th around 10 a.m. at Megan's apartment in Pittsburgh, Pennsylvania. According to police reports, Kareef was jettisoned from his girlfriend's house so he went to live with Megan in lieu of being homeless. As months flew by, Megan challenged Kareef to get off his lazy ass and get a job. But when she threatened to evict him, Kareef pulled out a gun and opened fire — killing Megan and Lyla. Kareef, 35, was arrested after a 5-day manhunt. He's charged with two counts of criminal homicide and tampering with evidence. Megan told a friend Kareef tried to strangle her the day before.
Neighbors also heard her screaming but did nothing.
Social media reaction was unforgiving. One reader wrote, "Lowlife, good-for-nothing monster killed someone giving him shelter and to murder an innocent child… hope he rots in prison.🤬😠💔" Another chimed in with, "That's why I'm not letting no one move in with me. I'll help if I can. But no moving in." A third person added, "If the white part of a man's eyes are yellow or red, just run."
Megan was a nursing home director.
Kareef once served in the army.
Do you think PTSD/mental illness played a factor?
Should we succor family members in need?
Watch the documentary.
Share your thoughts.