U.S. Navy recruit brutally 'beaten' by her frenemies
Single mom jumped at nightclub.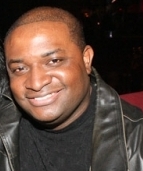 Blog King, Mass Appeal
AUSTIN, Texas — "They smile in your face. All the time, they want to take your place. The backstabbers." The adventures of Pookiesha & Ray Ray continue. Law enforcement officials are investigating after 25-year-old Tiera Strand was ambushed by a group of frenemies and beaten to a bloody pulp (à la Shanquella Robinson). The homicide transpired around 2:30 a.m. on April 16th at the "Mooseknuckle Pub" in Austin, Texas. According to police reports, Tiera and the backstabbers started a bout of fisticuffs inside the bar before the brawl spilled onto the street. Five days later, Tiera's corpse was found in a ditch 70 miles away in Bell County. The frenemies returned Tiera's belongings to her mom. But didn't say what really happened. They claimed Tiera walked down the road. Police have yet to identify suspects and — as customary — nobody wants to snitch.
Social media reaction was unforgiving. One commenter wrote, "Oh my gosh! JEALOUSY AND ENVY is dangerous. Them fake frenemies need to be held accountable. Those evil devil bitches!" Another chimed in with, "It's always the ones who's CLOSE to you… R.I.P.🕊" A third person added, "Them TRICKS were definitely not her friends. They probably were in on her being jumped and murdered. This is another SHANQUELLA Robinson case. Step on all COCKROACHES. Get rid of evil."
Tiera, a single mom of a 6-year-old daughter, was about to join the United States Navy.
Insiders believe she was set up.
What's my take?
In 1964, Malcolm X said, "The most disrespected person in America is the black woman."
Today, Blog King says, "The most disrespected person in America is the American woman."
Telling you dawg, nobody likes American women. They're globally execrated and it's all over the internet. The Passport Bros are traveling overseas to find wives because they loathe American women and Western culture in general. Fresh & Fit's Myron Gaines and Manosphere vloggers alike disseminate daily podcasts besmirching the reputation of American women. What's sad is American women hate American women too. There's American women on YouTube imploring bachelors to eschew marrying American women because they don't deserve conjugal rights. Then there's the absence of sisterhood. See, American women fight and bicker, harbor resentment, then contact men to confabulate their problems because they can't call each other.
I'm serious. The women in my family and female friends in particular sometimes call me complaining about their enemies or issues they're having at work and I can't relate because, as a man, I don't have those problems. I want to relate because I love these women. But I can't because, for starters, I never bring work home. What happens at the job, stays at the job. When I'm home, that's my personal time to spend alone or with people I care about.
And, secondly, I don't participate in rivalries and hold grudges. Life's too short for that sh*t.
Again, American women are universally despised.
Not sure why.
But they are.
I raise the aforementioned points because, like Shanquella, Tiera got her ass kicked by a posse of frenemies and not one person intervened. There wasn't a Good Samaritan in sight and it was a public venue. Instead, people — especially men — would rather pull out their phones and record the pummeling 'cause it's more gratifying to watch American women suffer. Even if it's true Tiera stumbled down the street after the melee, you mean to tell me not one man was chivalrous enough to pull over to ensure she was ok?
American women constantly express their desire to get married.
But my response is, "To who?"
Because nobody's lookin' to get seriously involved with American women right now, including American women.
It's a predicament only they can ameliorate.
As for Tiera?
The Austin Police Department Homicide Unit has launched a joint investigation with the Bell County Sheriff's Office Criminal Investigation Department.
If you have any information, please contact Austin PD at 512-472-8477 or Bell County at 254-933-5442.
Watch the explosive documentary.
Share your thoughts.