Chicago cop killed during a robbery by miscreant teens
Chicago cop killed by teens.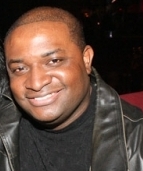 Blog King, Mass Appeal
CHICAGO — They don't have to defund police in the Windy City 'cause hoodlums are killing 'em one by one. Four teenagers were thrown in the slammer following the shooting death of Chicago Police Officer Areanah Preston. The homicide transpired around 2 a.m. Saturday, May 6th during a robbery in front of Areanah's home near 81st & Blackstone. The miscreants — ages 16 to 18 — shot the Nubian beauty multiple times in the torso then fled the scene with her gun and badge. Another cop arrived minutes later and found Areanah sprawled out in the front yard. "The officer picked her up, put her in the back of his car, and immediately brought her to U of C hospital where she succumbed to her injuries early this morning," Interim Police Supt. Eric Carter told reporters. Detectives received a tip on the whereabouts of the suspects.
They were hiding out at a residence in the 7600 block of South Bishop in Auburn Gresham.
"Come out with your hands up!" the SWAT negotiator yelled.
The cop killers were taken into custody Sunday night after a 6-hour standoff.
Areanah's gun and badge were recovered.
A 19-year-old male was later brought in as a person of interest.
Social media reaction insinuated Areanah was set up and the teens were remunerated as hitmen.
One commenter wrote, "Shots to the upper chest was a Hit. She knew something! Someone wanted her Quiet!" Another chimed in with, "Just go through her phone and interview every Black dude she let smash." A third person added, "Definitely a hit. They took her badge and gun to give the conspirator proof that the job was done."
Areanah, a 3-year veteran of the police force, had just finished her shift when she was murdered. The 24-year-old wunderkind was scheduled to graduate this Saturday, May 13th with a Masters of Jurisprudence from Loyola University's School of Law. Babygirl was on her way to becoming a District Attorney. The community is understandably pissed. "There are some who say that our police officers are not worthy of our respect," said Chicago Mayor Lori Lightfoot. "There are some who say we should not be supporting and funding our police department. I would urge any person who holds that view to reflect on moments like this."
South Shore resident Luvenia Fields, age 73, took Areanah's death really hard.
"Why would you bother somebody, a beautiful young lady trying to get her Masters?" she bemoaned.
"It's not worth it. Go back to school, get an education, do something besides shooting and killing. It hurts, it bleeds my heart."
Because she was killed in the line of duty, Areanah's family is entitled to additional benefits.
But nobody gives a damn about mazuma right now.
Heaven just gained a new police officer.
"She's a very good sweetheart," said Areanah's aunt, Norma Mhoon.
"A very nice person: educated, intelligent in every way, striving for her master's, her goals and everything. She was just doing such a great job. And this happened to her. It's unbelievable."
As she was being shot, Areanah fired back three times.
Watch the explosive documentary.
Share your thoughts.