Nutty dad killed twin girls because wife wanted out
Depressed dad kills twins.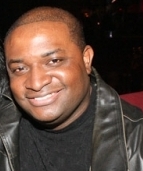 Blog King, Mass Appeal
ST. CHARLES — Another day. Another simp. Anna Uncovered released the disturbing documentary of 48-year-old Randall Coffland who killed his 16-year-old twin daughters because he wanted his estranged wife to suffer. Randy also took his own life. The familicide-suicide transpired March 10, 2017 in St. Charles, Illinois. Randy and his Pakistani wife, Anjum Coffland, were separated and living apart. The twins — Brittany and Tiffany Coffland — were staying with their father in a luxury condominium when he lost his damn mind. Randy, who suffered from depression, pulled out a 9mm handgun and shot both girls in the head. Then he invited Anjum over. As soon as she walked in, Randy shot Anjum in both legs to ensure that she lived. Then he told her he murdered Brittany and Tiffany. A 911 call quickly ensued. During his chinwag with the dispatcher, Randy confessed to killing the girls and shooting his wife. "I'm going to kill myself now, too," he told the operator.
"My two girls are dead, and I'm killing myself."
Randy then looked at Anjum and said, "I want you to live and suffer like I did," before blowing his own brains out. Shortly after her husband's death, Anjum called police — begging for help. "Oh my God, my husband shot my kids," she frantically told authorities. "My girls are dead!" When asked if she was injured, Anjum revealed she'd been shot but didn't know where. "I don't know … my legs," she said. Anjum was transported to Delnor Community Hospital where she received treatment.
Social media reaction was unforgiving.
One commenter wrote, "Taking the lives of your children to get back at your spouse is sick. I hope he burns in hell."
Another chimed in with, "Never ask for a divorce. Pack, move and divorce once safe."
A third person added, "Absolute COWARD. Disgusting piece of sh*t. Selfish son of a bitch. 🤬 Just ughh! This made me so angry. I can't imagine being in that mom's shoes..😭♥️"
I don't get it.
Single ladies outnumber us 3 to 1 and these simps can't handle rejection. Smh.
Watch the documentary and listen to explosive 911 audio.
Share your thoughts.