Cold Case: Killer strangled teenager with her own bra
Nadine finally has closure.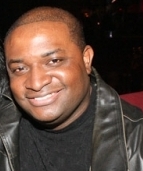 Blog King, Mass Appeal
NEW YORK — Took 30 years. But they finally got his black ass. Jerry Lewis, 58, was thrown in the slammer for the Cold Case murder of 15-year-old Nadine Slade. The femicide transpired on May 7, 1992 at an apartment complex in Queens, New York. Jerry and Nadine were neighbors. According to police reports, Jerry made Nadine strip butt-naked then strangled her to death with her own bra. Nadine's mom discovered the body in a hallway bathroom they shared with Jerry. The serial sadist was taken into police custody on May 1, 2023 after forensic scientists conducted a DNA test linking him to the crime. "We're just glad he got caught," Nadine's brother told the Daily News. Queens District Attorney Melinda Katz said Jerry's DNA showed up in CODIS, a national database maintained by the Federal Bureau of Investigation (FBI). Turns out, Nadine scratched Jerry during their scuffle and investigators examined the DNA underneath her fingernail clippings to find the perfect match.
Had Nadine not fought back, Jerry would've got away with murder. Now he's facing 25 years in the penitentiary. "Any mother's worst nightmare is to survive a child," Katz said. "To lose a child in such a horrific way causes unimaginable pain. Not knowing who committed the crime compounds the suffering. In the end, we hope to achieve justice for Nadine and bring closure and some measure of solace to her bereaved mother."
Jerry has a lengthy history of abusing women.
As previously mentioned, took 30 years to get him.
But we finally have closure.
Nadine R.I.P.
Share your thoughts.