Pookie killed his teenage girlfriend for breaking up
Pookie kills teenage girl.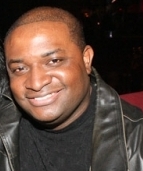 Blog King, Mass Appeal
WEST POINT, Miss. — The adventures of Pookie & Ray Ray continue. LaBrandon Tumblin, 19, was thrown in the slammer after he murdered his girlfriend, 16-year-old Denasia McGregory, because she broke up with him. The femicide transpired late afternoon on May 22nd in West Point, Mississippi. According to police reports, LaBrandon and Denasia had contretemps after she called off the relationship. As the quarrel intensified, LaBrandon pulled out a gun and opened fire — killing Denasia instantly. Then he stuffed her corpse in the trunk of a car, drove to Tupelo and parked it at a daycare center. As the SWAT team closed in, LaBrandon invaded someone's residence and held two women and a juvenile hostage. Hours later, negotiators coerced him to surrender. "It was revealed that she was apparently murdered in the northern part of Clay County in the Una community and was transported by our suspect to Tupelo where her body was recovered," said Clay County Sheriff Eddie Scott.
LaBrandon — a convicted felon out on bail for armed robbery — was arrested and charged with first-degree murder, firearm possession and obstruction of justice. He's facing a million years in prison. "What you had here is a young girl who was taken at the prime of her life and in one of the most terrible ways possible," said Clay County District Attorney Scott Colom.
"And it's going to be taken extremely seriously and there's going to be punishment for what happened here."
Denasia was a native of Houston, Texas.
Many believe LaBrandon should be charged with statutory rape.
Watch the documentary.
Share your thoughts.