Rock n roll star Tina Turner deceased, cancer killed her
Tina Turner dead at 83.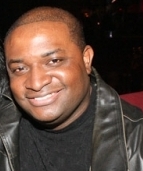 Blog King, Mass Appeal
ZURICH — "Eat the cake, Anna Mae!" Tina Turner, the distinctive rock 'n' roll legend who pioneered the shoulder bounce before winning 8 Grammy Awards, has migrated to that big concert arena in the sky. The "Queen of Rock 'n' Roll" kicked the bucket Wednesday afternoon amid complications from intestinal cancer. She was 83. Tina (né Anna Mae Bullock) passed away peacefully at her mansion in Küsnacht near Zurich, Switzerland. Social media reaction was melancholic. One commenter wrote, "Tina Turner is simply the best! She lived an iconic life!" Another person added, "Before Beyoncé, there was Tina Turner. She leaves behind an incredible legacy." Sadly, those close to Tina saw this coming. That's because the "Proud Mary" singer had been ailing for years. In addition to being diagnosed with cancer in 2016, Tina underwent a kidney transplant in 2017.
She was in so much pain, she sought euthanasia.
The Nutbush, Tennessee native began her métier in the '50s as the lead vocalist of guitarist Ike Turner's "Kings of Rhythm" band. The musical pair got hitched in 1962, had a couple of babies, then things took a dramatic turn for the worse. Ike got hooked on narcotics, his group incurred massive arrears and, as a corollary, poor Tina became a poster child for domestic violence.
After working alongside her maligned husband for two decades, Tina got a divorce in 1978 then went solo with nothin' but her moniker. As a stipulation of their dissolution, Tina told the judge she didn't want Ike's mazuma or royalties — just his surname. Even though she sauntered out of court penurious, it turned out to be Tina's most sagacious decision. The once demure mother of 4 transmuted her modus operandi which started with a gravity-defying spiky coiffure. Then she became a full-fledged Buddhist.
Then she did a complete 180 with her music.
Tina's "Private Dancer" album took the world by storm in the '80s and her "What's Love Got to Do with It" song was so inspirational, she released a biopic under the same title. In 1988, Tina's show in Rio de Janeiro drew 180,000 people — one of the largest concert audiences ever. And, in 2008, she performed at two sold-out shows in Kansas City to launch what would be her final concert tour.
Tina ended up marrying a white dude, 67-year-old music producer Erwin Bach; which made her a cougar.
Now that she's gone, Zaddy inherits $250 million — not the black community.
Ain't that a bitch?
"Nam-Myoho-Renge-Kyo, Nam-Myoho-Renge-Kyo, Nam-Myoho-Renge-Kyo!"
Judge Joe Brown, Ike's best friend, called Tina a fraud and said she was abusive towards him and others.
Yet, bigwigs in Hollywood made her out to be the perfect angel.
"That's why I don't have any respect for that woman," Judge Brown said during a panel confabulation.
"Because Hollywood sat there and tried to run a game on Ike."
Judge Brown also called Tina a "sleezy heffa" before accusing her of pimpin' hookers in Memphis.
Watch some of Ike & Tina's greatest hits (no pun intended). 
Share your thoughts.