Pookie kills teenage mom following violent break up
Pookie murders teen mom.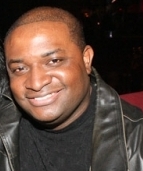 Blog King, Mass Appeal
SIMPSONVILLE — The adventures of Pookie & Ray Ray continue. Viral Crimes released the murder documentary of 18-year-old Genesys Rice who was shot dead by her baby daddy, 22-year-old Akevius Lindsey, because she broke up with him. The femicide transpired on May 6th at her apartment in Simpsonville, South Carolina. According to police reports, Genesys told Akevius she was done with the relationship — igniting a bout of contretemps. As the argument intensified, Akevius pulled out a gun and opened fire — striking Genesys in the head. Simpsonville police found the teenager deceased in her bed. A day later, Akevius was arrested and charged with murder. Genesys' parents didn't see it coming. "We met him. He's come in our house, and we just looked at it like any other relationship," said Antwoine Hendricks, Genesys' stepdad.
"[We] never knew that this was the man that was going to take our daughter's life."
Akevius was no doubt a wolf in sheep's clothing. Dude has a history of domestic violence. Just 4 days before Genesys was killed, Akevius beat her up — leaving a bruise on her leg. Then last year, while Genesys was gravid, Akevius assaulted her after damaging her vehicle. Police said he "punched [Genesys] in the face, slammed her into the car multiple times, and then strangled her."
"She wanted us to be proud," Antwoine recalled.
"That's why she didn't mention a lot of stuff that went on."
Akevius was arrested for the crime.
But Genesys refused to press charges.
"I want to drop the charges because he is still young, dumb and still learning," she wrote in an affidavit.
"Hopefully, he will get the help he needs."
Akevius never got help.
Instead he got 2 months of probation.
Now he's behind bars for murder.
Genesys leaves behind two daughters.
One of 'em belongs to Akevius.
Watch the documentary.
Share your thoughts.