Ice Cube rips the Illuminati
Ice Cube has had enough.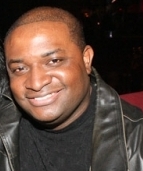 Blog King, Mass Appeal
LOS ANGELES — Ice Cube once said, "F*ck the police!" Now he's saying, "F*ck the NBA, mainstream media, and the Illuminati too!" The 54-year-old rapper, and founder of the Big3 Basketball League, set the Internet ablaze on Sunday when he posted a video on his Twitter account lambasting gatekeepers, the NBA and mainstream media. Cube (né O'Shea Jackson Sr.) disseminated the profanity-laced tirade during opening weekend of the Big3's sixth season. "Some of you may not have realized that I'm not part of the club and a lot of you listening to me right here, right now, you're not part of the club either," he ranted. "And what I realized with the club is what makes them so mad is when you don't want to be a part of their f*cking club, it pisses them off. What club am I talking about? I'm talking about the club of gatekeepers that we all got to deal with. You know who they are and they definitely know who they are."
"Ever since I put out the contract with Black America, you know they been f*cking with me," Cube continued. "Here and there, this and that. But it's cool, you know, I expect that. You know I've been working on the Big3 for a long time. You know how they've been f*cking with me. I've made it plain, simple and clear what they've been doing. The NBA's been f*cking with us.
"Now, a lot of people might be saying, 'Well, Cube, you might want to work with the NBA.' Really, I don't give a f*ck about working with the NBA. What I want them to do, when I say 'work with us,' is to stop working against us. Stop doing that bullsh*t behind the scenes. Mainstream media, you know, they ain't f*cking with us and that's cool. We can do it ourselves.
"We still on the rise without these motherf*ckers. We don't need them, you don't need them."
Reminiscent of his days as a member of N.W.A., Cube promised to go on a "F*ck the Gatekeepers" tour to spread the word.
Fans are imploring everyone to pray for him amid trepidation of freemason backlash.
Watch the diatribe.
Share your thoughts.