White supremacist killed a black father on 4th of July

Racist stabs black man to death.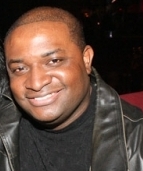 Blog King, Mass Appeal
KANSAS CITY — Black Lives Matter. But, according to the criminal justice system, they don't have much value. Sean Walter Tonkin, a 36-year-old white supremacist, got a slap on the wrist after he murdered Jon Rone Jr. because… he's black. The racially-motivated crime transpired around 2:30 p.m. on the 4th of July outside the Liquor Land convenience store in Kansas City, Missouri. According to multiple reports, Sean approached several patrons in the parking lot and asked 'em, "Do you wanna see a white man f*ck up a n*gger?" On cue, the bloodthirsty bigot pulled out a knife inscribed with an American flag on the handle and proceeded to stab Jon multiple times in the torso. Sean was arrested an hour later. But he wasn't charged with murder. Instead, Jackson County Prosecutor Jean Peters Baker gave Sean a summons for disturbing the peace.
Ain't that a bitch?
The probable cause statement says, "Multiple witnesses at the scene of the cutting described that the cutting suspect was repeatedly using the word 'n*gger' prior to and during a verbal alteration with the victim in front of the business."
Social media reaction was vicious. One commenter wrote, "We, as Black people, are f*cked! On one hand, white men can kill us and walk away free. On the other hand… if we strap on our power tools and put in work, we get put in jail and sent up the river." Another chimed in with, "Kansas City… I should have known." A third person added, "I'm ready to ride on his ass tonight!" 
Detectives found traces of blood on Sean's blade and still no murder charge.
Jon is survived by two sons.
Watch the report.
Share your thoughts.