Blacks & Whites duke it out during feral riverboat brawl
Negroes & Whites duke it out.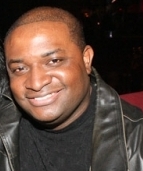 Blog King, Mass Appeal
MONTGOMERY — Wakanda Forever! A viral video shows a bunch of white and black folks beating the hell outta each other Saturday afternoon during a riverboat brawl in Montgomery, Alabama. All hell broke loose when a group of white boaters jumped a black employee for "doing his job." The negro security guard reportedly told the Caucasians to move their pontoon so the city's riverboat could park. They replied something to the effect of "f*ck off asshole!" And the fight was on. Several onlookers joined the melee, Black Aquaman swam towards the dock and a white woman was beaten with a folding chair. "This was an unfortunate incident which never should have occurred," said Montgomery Mayor Steven L. Reed. "As our police department investigates these intolerable actions, we should not become desensitized to violence of any kind in our community. Those who choose violent actions will be held accountable by our criminal justice system."
Social media reaction was pro-black. One commenter wrote, "Those white folks didn't have their white privilege card that day." Another chimed in with, "Good to see black folks sticking together. It's great how they came to that brother's rescue." A third viewer added, "Black people defending black people. Tears of joy are flowing from my eyes. THANK YOU. THANK YOU. THANK YOU.✊🏾🖤💯" President Donald Trump held a MAGA rally in Montgomery 24 hours before the brawl. Many believe he's partly culpable.
Do you agree?
Watch the free-for-all from two different camera angles.
Share your thoughts.
Montgomery Alabama Riverboat Boat Brawl pic.twitter.com/e0aYJaH7JQ

— marques mcmanus (@mjmmcmanus) August 7, 2023
Montgomery Alabama Riverboat Boat Brawl pic.twitter.com/Yo742zeLBu

— marques mcmanus (@mjmmcmanus) August 7, 2023