Trans-actress Koko Da Doll deleted by teenage gunman
Transgender actress shot dead.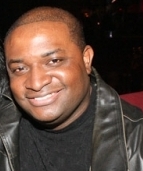 Blog King, Mass Appeal
ATLANTA — Damn, chicks with d*cks are droppin' like flies. Viral Crimes released the murder documentary of transgender actress Koko Da Doll (aka Rasheeda Williams) who was shot dead by 17-year-old Jemarcus Jernigan when he found out he was swappin' spit with a dude. The homicide transpired around 10:30 p.m. on April 18th outside a shopping plaza in Atlanta, Georgia. Scuttlebutt has it, Jemarcus and Koko were intimate and often canoodled. But when the teen found out the tranny had a phallus, Jemarcus pulled out a gun and opened fire — shooting Koko, 35, in the countenance. The sex worker was pronounced dead at the scene. A witness told investigators Koko had contretemps with a black guy in a hoodie prior to the shooting. Moments later, detectives reviewed video surveillance footage from a nearby Wendy's restaurant to identify Jemarcus as the gunman.
The trigger-happy miscreant was arrested and charged with murder.
Jemarcus' mom swears he didn't do it.
Social media reaction was wild. One commenter wrote, "They arrested the wrong person." Another chimed in with, "Maybe he tricked the wrong dude who wasn't into that sh*t." A third viewer added, "A lot of these trans women need to stop playing games. Stop trying to turn 'straight' men out by deceiving them." Koko starred in the LGBT documentary "Kokomo City" to share his story about being a black transgender prostitute in Georgia. The he-she is one of 4 trannies featured in the film. "Kokomo City" won the Sundance Audience Award in January. It also received a near perfect score of 98% from Rotten Tomatoes. Are trannies under attack?
Should chicks with d*cks disclose their biological sex prior to kissing a n*gga?
Watch the documentary.
Share your thoughts.