Ghetto mom calls her baby "ugly" then blames his dad

Mom calls her baby ugly.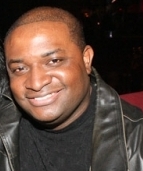 Blog King, Mass Appeal
ATLANTA — The adventures of Pookiesha & Ray Ray continue. A viral video shows an exasperated single mom admitting she gave accouchement to a son who resembles a Gremlin. It's the most ghetto thing ever. "My biggest fear was having an ugly baby," she told her Instagram followers. "Now look. Look what the f*ck I got… Look at him. He is so funny-lookin.' He got all this hair. My little girl, she bald-headed. But his funny-lookin' self, he gots all the hair. I didn't want to have an ugly baby. I just knew that it was gonna be a 50/50 chance that one of these kids was gonna come out ugly. One minute, he look all handsome. And, the other minute, he look like f*cking 'Alien vs. Predator.' He ain't gone be ugly all his life. At least, I hope not. He don't look sh*t like me. I'm not ugly and I wasn't an ugly baby. I don't want to call him ugly. I'ma just call him funny-looking."
As her frustration grew, the callous damsel called the child's father to ridicule him for manufacturing a grotesque neonate. "Let me call your daddy," she said. "This sh*t don't make no sense." As soon as her baby daddy answered the phone, she cussed him out. "Why the f*ck do my son look so funny-looking?" she asked. "My son look like you and he just not all that cute right now."
Social media reaction was priceless.
One commenter wrote, "No bullsh*t, I think he looks cute."
Another chimed in with, "The apple don't fall too far from the tree🤫."
A third viewer added, "Why did she have sex with an ugly n*gga?" 
Cardi B replied to the video, saying she'll gladly take custody of the child.
Is it ok for mothers to call their babies ugly?
Should we blame postpartum depression?
Watch the rant.
Share your thoughts.