Women list bad first date venues for simpin' dudes
Men & Women in dating war.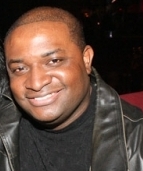 Blog King, Mass Appeal
ATLANTA — First, the Cheesecake Factory Girl. Then, the Oyster Lady. Now this: A coterie of single ladies have gone viral for releasing a list of 28 places men should never take women on a first date. Kid you not. Dude, I cringed as soon as I descried the enumeration because I patronize most (if not all) of these venues. Anyway, here's the complete list of supposedly terrible first date spots: 1) Cheesecake Factory. 2) Applebee's. 3) Chili's. 4) Chipotle. 5) Olive Garden. 6) The Movies. 7) Your House. 8) Any Fast Food Chain. 9) Buffalo Wild Wings. 10) Wingstop. 11) Red Lobster. 12) A Buffet. 13) IHOP. 14) Denny's. 15) The gym. 16) Church. 17) Starbucks. 18) Coffee dates. 19) Ice cream dates. 20) Family functions. 21) Movie night (Netflix, Hulu, and etc.). 22) Somewhere that requires a long drive. 23) Bowling. 24) Nightclubs. 25) Hookah Bar. 26) A bar for just drinks. 27) Waffle House. And, 28) Sports events. Damn. I guess the question we should ask now is: "Where should we take 'em?"
Hell, they listed every eatery and entertainment event in America.
No restaurants?
No movies?
No bars?
No nightclubs?
No sporting events?
Seriously, what's left?
Telling you dawg, for whatever reason, a faction of Western popsies are hellbent on sabotaging the dating market. Maybe there's a higher power culpable. After all, the Biden Administration and left-wing radicals have made it crystal clear they don't want men and women copulating and procreating; hence the permeation of a gay agenda. So if you're single and heterosexual in the United States, you're pretty much SOL. I'm serious. You got a bullseye 🎯 on your back. According to the aforementioned list, there's a chance you'll spend the rest of your desolate existence void of romance.
Not long after the ladies made their preferences known, a group of beta males disseminated a list of 20 types of women they refuse to date. They are: 1) Single Mothers. 2) Women With Tattoos. 3) Women Who Dress Like [Hoes] in public. 4) Sex Workers (OnlyFans Girls, Mattress Actresses, Strippers, Call Girls, Escorts, Instagram Models, Bottle Girls, etc.) 5) Women with an IG page. 6) Women with non-ear piercings. 7) Women with purple hair (or any unnatural color). 8) Women with Heaux Friends. 9) Models who market to Men. 10) Women who travel regularly. 11) women who drink liquor regularly. 12) Women with weak/absentee fathers. 13) Women who live alone. 14) Women with "Party Voice." 15) Women on Dating Apps. 16) Women who have been on 'Fresh & Fit.' 17) Women with 'Lists.' 18) Women who have been engaged. 19) Divorcees. And, 20) American Black Women.
Keep in mind, alpha males don't participate in 'tick for tack' nonsense like this.
No cap.
Just keepin' it 💯.
Do you have a problem with either list?
Is it time for everybody to get a passport and get the hell away from here?
Watch global backlash.
Share your thoughts.