Asia Maynard reportedly murdered by a white guy
Asia Maynard killed by zaddy?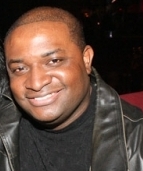 Blog King, Mass Appeal
KANSAS CITY — Like Lauren Smith-Fields, 29-year-old Asia Maynard became fed up with black men then asseverated her stratagem to date white dudes only. Turns out, Lauren and Asia suffered a homogeneous kismet. They're both six feet deep compliments of "The Swirl." Asia — a single mother of 4 — was found deceased on February 18th in a Kansas City apartment that belongs to Isiah James Crown, a Caucasian drug dealer she met online. Reminiscent of the circumstances encircling Lauren, police officials determined no foul play was effectuated. It's their assertion Asia died of natural causes. The family, however, says bullsh*t. "She's only 29," said Denise Maynard, Asia's mother. "You're not dying of natural causes at 29." Asia's sister, Tera Maynard, echoed a similar sentiment. She believes Asia was murdered. "She called me Friday at 10:30 or 11 o'clock and said, hey, I met a new friend. I'm going on a date. I'll come by tomorrow," Tera recounted. "Saturday morning they found my sister deceased."
Denise was damn near inconsolable when she descried her daughter's cadaver for the first time. "When she got to the funeral home and we viewed her body she had blood in her eyes and her ears and her clothes were saturated with blood," she bemoaned.
Social media reaction was cold-blooded. One Twitter user wrote, "Ok, this makes 2 black woman that died from a white guy, rappers die every week. Not a good comparison." Another chimed in with, "My sisters please beware! Better off being alone over dating zaddy!" A third user tweeted, "I don't know what the issue is with black women dating white men, when black men date white women. Stop the hypocrisy. She didn't have to die just cause she went on a date with a white man, smh."
Was Asia murdered?
Are black chicks easy targets for zaddy?
Share your thoughts.