Prison guard helps inmate escape then killed herself
Prison guard killed herself.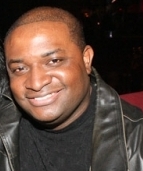 Blog King, Mass Appeal
EVANSVILLE — Vicky White, the Alabama prison guard who helped capital murder suspect Casey White escape, blew her own brains out on Monday. The suicide transpired after police officers rammed into their getaway vehicle during a high-speed chase that began at a hotel in Evansville, Indiana. A car wash owner provided a tip on their whereabouts following an intense 11-day manhunt. Once encircled, Casey surrendered to U.S. Marshals and was taken into custody. Vicky was transported to Deaconess Hospital where she was pronounced dead. Her boss, Lauderdale County Sheriff Rick Singleton, said he had "every bit of trust" in Vicky as an employee prior to the breakout. "I had every bit of trust in Vicky White. She has been an exemplary employee," he told reporters. "What in the world provoked her, prompted her, to pull something like this, I don't know. I don't know if we'll ever know." Um, Sheriff… doesn't take a rocket scientist to conclude Vicky was f*ckin' Casey.
His phallus provoked her, duh!
End of police chase — Evansville, Indiana. Car badly damaged. pic.twitter.com/8KMN8rezxm

— Brian Entin (@BrianEntin) May 9, 2022
Social media reaction was mixed. One person wrote, "Love can make you do strange things. Thinking with your heart and not your head." Another chimed in with, "This is so sad. One can only wonder why she fell for this guy. I feel bad for her family. I hope she's in a better place now." A third person added, "She broke the law, she was a criminal. Get the f*ck outta here with this BS!"
Singleton said no officers or citizens were harmed during the pursuit.
"We got a dangerous man off the streets today," he said of Casey, 38.
"He is never going to see the light of day again."
Vicky, 56, served more than 20 years in law enforcement.
She was scheduled to retire next year.
Vicky also sold her house at 50% of market value to help Casey abscond.
Sucks to see her throw her life away over a murderous piece of sh*t.
Just goes to show women love bad boys.
Watch disturbing coverage.
Share your thoughts.