Crazy man murders mom, sister-in-law in Nashville
Man kills mom & sister-in-law.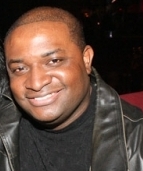 Blog King, Mass Appeal
NASHVILLE — John Donaldson was thrown in the slammer after he stabbed his mother and sister-in-law to death out of jealousy. The double homicide transpired Tuesday morning in Nashville, Tennessee. According to police reports, a belligerent John went to his brother's apartment around 11 a.m. After his 9-year-old nephew opened the door, John pulled out a knife and started stabbing his mother — Jacqueline Pritchett. Then the junkie gashed his sister-in-law, 29-year-old Genell Stewart, as she shielded her kids from the attack. John's brother wasn't home, Jacqueline died and Genell remains hospitalized in critical condition. Seconds later, John purloined his mom's car keys and drove to his other brother's house. He knocked a few times. When nobody answered, John kicked in the door and went Zorro on his second sister-in-law — Jasmine Donaldson, 32. John's 7-year-old niece witnessed the fatal stabbing but wasn't harmed. Again, John's brother wasn't home.
After receiving several tips, police arrested John at the Best Western Motel around 3:30 p.m.
He confessed to committing the murders.
"There was outstanding teamwork," said Metro Nashville Police Chief John Drake. "We had a horrendous crime today where two individuals lost their lives. By gaining information from the community, we were able to locate where he was. We were afraid he would create terror while he was out. This is how we fight crime, especially violent crime. We pull together and share information as a team. It's hard to stop any type of domestic situation."
Despite losing his wife and mom, John's brother — Rashad Donaldson — was in a forgiving mood.
He told reporters his sibling is non compos mentis.
"My brother has a mental health issue and he needs help," Rashad said.
"This wasn't a cry for help. This was revenge."  
Huh?
A close source said John the masturbator is jealous of his married brothers which means he's the Pookie & Ray Ray of the family.
Do you agree with Rashad's decision to exonerate?
Should John get the death penalty?
Watch the sad report.
Share your thoughts.