Sexy bartender was fatally stabbed by nail technician
Sexy bartender murdered.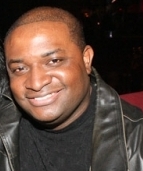 Blog King, Mass Appeal
TAMARAC — First Pookie & Ray Ray started killing our women. Now women are killing each other over Pookie & Ray Ray. Nevertheless, it took a while. But they finally nabbed the suspect. Sakiyna Thompson was thrown in the slammer after she slit the throat of Kayla Hodgson over a dude. The fatal stabbing transpired July 13th at Kayla's apartment in Tamarac, Florida. According to court docs, a gravid Sakiyna gashed Kayla to death for enjoying copulation with her boyfriend. Then she fled home to New York where she worked as a nail technician. Broward County Sheriff's deputies found Kayla's lacerated corpse at Tamarac Village Apartments in the 9300 block of Northwest 57th. Sakiyna, 28, was arrested in Springfield Gardens on August 4th. She's charged with first-degree murder. The arrest affidavit states Sakiyna was "demonstrating a depraved mind without regard for human life…by stabbing with a sharp object, with a premeditated intent to cause death." Kayla, 23, was a prepossessing bottle waitress adored by many. Family and friends are still struggling to come to grips with her quietus.
"She was just really sweet. She was the life of the party. She always had kind words," said Swana Alphonse, Kayla's former employer. "I mean, I was devastated. Most of my employees were as well, especially the ones that knew her, and worked alongside with her. It's just crazy and it's scary because you know, we're all bartenders and waitresses, and that could have been any one of us."
Kayla's best friend Brianna echoed a homogeneous sentiment.
"She was bright. She was beautiful. She was everybody's hype man," Brianna recounted.
"Her life was gone way too soon."
At the end of the day, Kayla is dead. Sakiyna is incarcerated and the man is free to impregnate other women.
Moral of the story: Buy a dildo.
Share your thoughts.