Childcare provider killed by deranged, jealous husband,
Crazy hubby murders wife.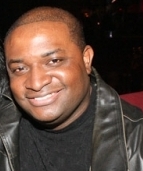 Blog King, Mass Appeal
FRANKLIN — Pookie & Ray Ray continue to make headlines. The city of Franklin, Kentucky is in mourning after 25-year-old Jeremy Williams murdered his wife, 21-year-old Tierra Williams, before blowing his own brains out. The murder-suicide transpired June 5th around 6:30 a.m. at 637 Patton Road. Police officers entered their home and discovered Tierra's corpse riddled with bullets. Moments later, they found Jeremy dead in his vehicle on Interstate 65 with a self-inflicted gunshot wound. Tierra owned a daycare center called "T&J's Childcare" and she was an excellent mom. A close source said Jeremy was jealous of her success. Social media reaction was vicious. One reader wrote, "Another young lady who picked the wrong one." Another chimed in with, "She was so successful and doing what she loved. He destroyed her life. He should've left her alone or just took himself out." A third person added, "Nowadays they're taking 'till death do us part' a little too far."
Tierra's mom — Lakisha McCory — lost not only a daughter, but her best friend. "Me and my daughter had a relationship, not just a mom and daughter relationship, but we were friends, really close friends," Lakisha said. "You fall in love with your children from the first movement, flutter in your belly, so I knew, I knew already then that I loved her. And giving birth to her and seeing her and holding her just intensified that."
Tierra leaves behind a young daughter.
Watch the sad report and funeral service.
Share your thoughts.