Husband murdered wife at Walgreens, left body in car
Hubby kills wife at Walgreens.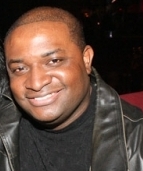 Blog King, Mass Appeal
DELAND — The adventures of Pookie & Ray Ray continue. Robert Fleming was thrown in the slammer after he murdered his wife of 20 years, 36-year-old Latosia Warren. The uxoricide transpired May 17th at a Walgreens parking lot in DeLand, Florida. According to court docs, Robert shot Latosia multiple times then left her in a car they rented. Two days later, police officers found Latosia's corpse riddled with gunshot wounds. Medical examiners pronounced her dead at the scene. Robert fled to Chattanooga, Tennessee where he was ultimately arrested and charged with first-degree murder. Robert, 36, was extradited back to Florida. He's facing life in prison. "We are zero tolerance when it comes to crime," DeLand Police Captain Prurince Dice said in a press conference. "We will not tolerate crime in our community."
It should be noted, police made contact with Robert two days prior to the fatal shooting. He threatened to commit suicide and officers took him in custody for a psychological evaluation under Florida's Baker Act. He didn't stay long. Robert was released despite the fact he's batshit. Kimberley Green, Latosia's mom, raised eyebrows when she said, "I'm still giving him the benefit of the doubt that he just couldn't be in his right mind."
Huh?
Is she serious?
Social media reaction was speculative. One reader wrote, "What could possibly be going through that fool's mind to make him kill his queen and leave her body inside a car in a Walgreens parking lot? Damn fool." Another chimed in with, "I think she was leaving him." A third person added, "Is it true she cheated on him with another man at a hotel?" 
Robert and Latosia are from Ohio.
They share three children together.
Watch the sad report and Robert's court appearance.
Share your thoughts.