Father kills his daughter's boyfriend during break-in
Dad kills daughter's ex.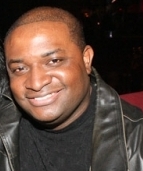 Blog King, Mass Appeal
SIDNEY — Here's a textbook example of what to do when Pookie & Ray Ray overstep their bounds. Trigger-happy patriarch Michael Duckro won't face criminal charges after he smoked his daughter's jilted ex-boyfriend for breaking into the house. The fatal shooting transpired July 31st around 11 a.m. in Sidney, Ohio. It was also captured on video. Ring camera footage shows 22-year-old James Rayl trying to shoulder his way through the front door to ignite a domestic dispute with Allyson Duckro. Mitch warned James to vacate the premises but he didn't listen. He also said, "I've got a gun." Didn't matter. As soon as James forced himself inside, Mitch shot his ass three times at point-blank range. A bloodied James stumbled down the porch steps before collapsing in the driveway. He was pronounced dead at the scene.
Coroners said James was shot in both shoulders and once in the back.
Allyson broke up with James a year and a half ago but the nooky was too good. The p*ssy-whipped rascal left her a voice message prior to showing up unannounced. "You saved my life," Allyson told her father. A Shelby County grand jury must've felt the same way because they voted 8 to 1 not to indict Mitch based on Ohio's 'Stand Your Ground' law.
James' family disagreed with the decision. His sister, Jessica Marie Colbert, said he lacked malicious intent and shouldn't have been killed. "Mitch Duckro shot him in the back and killed him," Jessica wrote on Facebook. "I hope your days are more miserable than they've ever been. You're a disgusting excuse of a human being along with your daughter."
Do you agree with Jessica?
Was Michael wrong for lettin' his gat explode?
Watch disturbing footage of the shooting and police interrogation interviews involving Michael and Allyson.
Share your thoughts.