Jealous high school junior butchered his ex-girlfriend

Jealous boyfriend kills ex.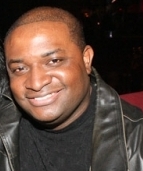 Blog King, Mass Appeal
DURHAM — The adventures of Pookie & Ray Ray continue. Kelton Fox was thrown in the slammer after he butchered his ex-girlfriend, 17-year-old Tierra Hall, because she broke up with him. The fatal stabbing transpired March 28, 2015 in Durham, North Carolina. But it took a while to finalize the case. According to police reports, Tierra severed ties with Kelton because he was "too clingy." Both were students at Charles E. Jordan High School. Refusing to take "no" for an answer, Kelton snatched Tierra's cell phone in the hallway then marched out the school. Tierra followed him around the block and they had contretemps. Moments later, Kelton returned to school with his sleeves pulled over his hands. He went straight to the restroom but didn't attend class. Police discovered Tierra's lacerated corpse lying face down on the porch of an abandoned house Kelton's mom used to live in. Tierra was stabbed at least 14 times in the head, face and chest. School surveillance footage confirmed Kelton as the suspect.
Investigators also found graffiti on the deserted home that read "King K tha Savage" — Kelton's moniker. The 17-year-old malefactor was convicted of second-degree murder and sentenced to 12 years in prison. "It's a shame that many of our youth resort to violence to settle many of their issues," said Durham Police Chief Jose Lopez. The crime was featured on season 9, episode 8 of "See No Evil" and it's titled "Savage By Name." Koteya Hall, Tierra's mom, can't believe her baby is gone. "I loved her so much. I just do not understand," Koteya bemoaned, choking back tears. "I need to know why. I need to know why. I'm angry."
Koteya also said Kelton pretended to be the perfect gentleman. She didn't see this coming. "He was so mannerable," Koteya recounted. "He shook my hand. It was 'yes ma'am, no ma'am.' He made sure she got in the house before he left. I had no reason to think that he would do anything to her. I thought he loved her."
Kelton told the court he's non compos mentis and the black male judge must've bought it.
He got a measly 12-year sentence which means he's scheduled for manumission in 2027.
Watch the sad report, surveillance footage and Kelton's court appearance.
Share your thoughts.