Teenager kills single mom outside elementary school

Single mom killed by relative.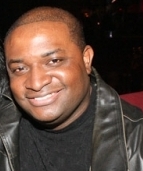 Blog King, Mass Appeal
RICHMOND — The adventures of Pookie & Ray Ray continue. A 17-year-old boy faces murder charges in connection to the shooting death of 26-year-old Imani Hill, a single mom who police said was related to the trigger-happy teen. The femicide transpired October 14th around 2 p.m. at Westover Hills Elementary School in Richmond, Virginia. Imani was there to pick up her son. According to police reports, Imani and two family members (including the juvenile charged with her murder) got into an altercation with a dude. That's when the teen pulled out a gun and opened fire — accidentally striking Imani who was transported to the hospital where she died. Several students witnessed the shooting. The teen was arrested and charged with murder, attempted robbery and use of a firearm in the commission of a felony. "Fortunately, no Westover school student or staff were hurt physically," said principal Allison El Koubi. "However, an experience like Friday is traumatic for everyone involved. It will be a while before we are emotionally OK."
Social media reaction was melancholic.
One reader wrote, "Sometimes it be ya own family."
Another added, "Black Femicide is horrific." 
Watch the sad report.
Share your thoughts.