GloRilla dropped new video labeled bustin a 'Nut Quick'

GloRilla slams Pookie & Ray Ray.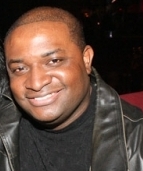 Blog King, Mass Appeal
MEMPHIS — First, "F*ck Nigga Free!" Now this. Ghetto rapstress GloRilla released another male-bashing music video during Veterans Day/Black Panther weekend titled "Nut Quick" which is something we men love to do. The faster we nut, the better. We can't cum expeditiously enough. If a chick fails to get an orgasm, it's not our fault. We did our part. Haha! I digress. Back to the topic of convo. GloRilla's raunchy conception was filmed at an urban bungalow and it shows the manly redbone in bed with Pookie & Ray Ray as her ratchet-ass friends twerked in the front yard. It's some of the most ghetto-est sh*t you'll ever see. In the song, GloRilla made it known she likes her toes sucked, she despises minutemen who dissatisfy her sexually and, as the proverbial cherry on top, she bragged about gettin' an abortion.
The explicit lyrics go: "I could've been the president, the way I lead these niggas on. Say I might be racist by the way I do these niggas wrong. If it's ever me or her, then you won't have to choose, I'm gettin' gone. Ain't never been no pick me bitch, I'm quick to leave a nigga 'lone. I'm a raw-ass bitch, but swear to God I can't be f*cked with. Found out I was pregnant, got it gone and I ain't f*cked since. He thought I would be crazy after sex, but I ain't nothin.' He could've been my favorite sneaky link, but he just nut quick."
Social media reaction was venomous. One viewer wrote, "The plan is to have black men acting like women and black women acting like men." Another chimed in with, "More brainwashing of our youth. They're teaching our females to be hoes to ensure they won't have relationships based on love but sex. Wake up, Jews are doing everything in their power to make black love nonexistent." A third observer added, "This is repulsive. Terrible representation of the Black Female community. To all the men looking, this is the minority of black women. There are a lot of us who want nothing to do with this and we do not claim this culture."
Many American men have purchased passports and they're traveling overseas to find wives.
Have Western women been damaged beyond repair?
Since she's havin' trouble finding the right man and loathes being gravid, should GloRilla become a lesbian?
Or, with such a deep voice, is she a tranny?
Watch "Nut Quick"  in its entirety.
Share your thoughts.