Sexy vlogger Olivia Alexa revealed women's top lies
Olivia Alexa reveals 30 lies.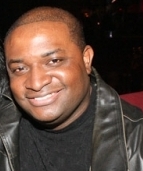 Blog King, Mass Appeal
ATLANTA — A viral video shows sexy YouTube vlogger Olivia Alexa revealing 30 lies women typically tell men. The first five are: 1) "He's just a friend. She knows he wants her, but she friends on him and only keeps him around and close to her for her benefit." 2) "I'm not crazy. Here's a fact: Only crazy people say this." 3) "I really like you, but as a friend. It almost always means that she's trying to reject you politely." 4) "Nothing's wrong, I'm fine. Literally, almost never true." And 5) "You're the best I've ever had. She's trying to stroke your ego to make sure that you stay confident in the bedroom." Ouch! Social media reaction was priceless. One viewer wrote, "Bitch, there's more than 30. Now shut the f*ck up and go cook or twerk!" Another chimed in with, "Moral of the story: Don't believe anything a woman says." A third observer added, "Sh*t, these are all common sense. Lol. I thought she was about to drop some top secret info😂," to which another dude replied, "Lies Men Tell Women: 'You're pretty with no makeup.'"
Were you blindsided by Olivia's remarks?
Are women chronic liars?
Watch the controversial 4 minute clip.
Share your thoughts.