Lesbian thug murders her girlfriend after breakin' up
Lesbian thug murders ex.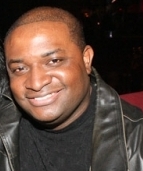 Blog King, Mass Appeal
ATLANTA — The adventures of Pookeisha & Ray Ray continues. Shakyia Perkins was thrown in the slammer after she murdered her lesbian ex-girlfriend, Corneisha Butler, because she broke up with her after 6 years of copulation. The femicide transpired in Atlanta, Georgia on November 17th in front of Corneisha's 2-year-old son. According to police reports, Corneisha — a prepossessing mom of 4 — dumped Shakyia several months ago and filed a restraining order. But the jilted lover threatened to "commit a first-degree murder" if Corneisha didn't take her back. Lo and behold, when she didn't get her wish, Shakyia barged into Corneisha's home and opened fire — striking her 3 times in front of her child. Corneisha was pronounced dead at the scene. Shakyia was arrested and charged with first-degree murder, possession of a firearm, and cruelty to children.
Social media reaction was fierce. One reader wrote, "Black women love thugs, even if they're female." Another chimed in with, "Wow, they were together for six years but still making babies with men? This is sad." A third person added, "Lesbians are violent." Investigators said the quondam lovebirds have a history of domestic violence. Shakyia set Corneisha's Mercedes-Benz on fire last year then stalked her for months. Corneisha had just purchased a brand new house and Shakyia was jealous.
Watch the sad report and interviews.
Share your thoughts.