Female employee killed by deranged ex while at work
Pretty teen murdered at work.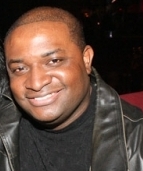 Blog King, Mass Appeal
SAVANNAH — The adventures of Pookie & Ray Ray continue. Alphonso Irving, 22, was thrown in the slammer after he murdered his ex-girlfriend, 19-year-old Natalie Sampayo, because she broke up with him. The femicide transpired December 15th around 3 p.m. at Natalie's job in Savannah, Georgia. She had just clocked in. According to police reports, Alphonso barged into the European Wax Center on Mall Boulevard and opened fire — shooting Natalie in front of several co-workers. The prepossessing teen was transported to Memorial University Medical Center where she died. Alphonso was arrested and charged with murder. He determined if he couldn't have her, no one can. Social media reaction was vicious. One reader wrote, "He better hope there's enough petroleum jelly at the prison he's going to." Another chimed in with, "Pookie and Ray Ray giving Black Women the blues. I'm ok with it. I'm tired of telling them to do better picking men." A third person added, "It was that time of the month for him. He's weak as water. He's a piece of sh*t💩 and should be deleted. A coward among Cowards. He'll reap what he sowed."
Watch the sad report and interviews.
Share your thoughts.