Wannabe rapper kills baby mama, claiming kid not his

Broke rapper kills baby mama.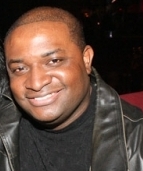 Blog King, Mass Appeal
BOSTON — Mama's baby, daddy's maybe. The adventures of Pookie & Ray Ray continue. Twisted Crimes released the murder documentary of 22-year-old Dejah Jenkins-Minus who was stabbed to death by her baby daddy, 22-year-old Leonard Robinson, on Thanksgiving. The femicide transpired November 26, 2021 in Boston, Massachusetts. Dejah and Leonard appeared to be the perfect couple on Facebook. They shared a million lovey-dovey pictures with endearing captions. But, turns out, it was all a big f*ckin' lie. According to police reports, Leonard (a wannabe rapper nicknamed Poleboy DRose) confronted Dejah — claiming her 2-month-old daughter wasn't his. As the argument intensified, Leonard broke Dejah's neck then stabbed her 58 times. Scuttlebutt has it… Leonard didn't want to pay 18 years of child support and, rather than demand a Maury paternity test, he carved Dejah up like a turkey. Leonard was also on house-arrest during the time of murder.
But he cut off his ankle monitor prior to the fatal stabbing.
Social media reaction was melancholic. One reader wrote, "Wonder who put it in his head he is not the father!!!" Another chimed in with, "He could of just gotten a DNA test done. SMH!" A third person added, "All these couples that show off online seem to have toxic, abusive relationships. I guess they're trying to prove to the world and themselves that what they have going on is 'normal.' So sad that baby will never know her mother. On another note, these dudes who are wannabe rappers all have criminal records‼️ Meaning… they're likely sitting at home, playing video games because studio time costs money or the woman is funding their 'career.' The baby reminded this dude that he had financial responsibilities that he didn't want to handle‼️" 
Dejah was excited about celebrating her daughter's first Thanksgiving. Here's what she posted before her quietus: "I got this mommy sh*t on lock. My daughter will never need for anything. Can't wait to celebrate her first Thanksgiving tomorrow."
A damn shame.
Watch the documentary.
Share your thoughts.