Justice for Tyre Nichols?
5 cops charged with murder.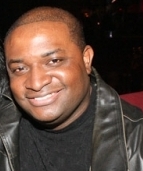 Blog King, Mass Appeal
MEMPHIS — Law enforcement officials with the Memphis Police Department are under fire after five black cops reportedly beat 29-year-old Tyre Nichols to death during a traffic stop. The alleged incident transpired January 7th. It was also captured on video. Surveillance footage appears to show the merciless quintet beating Tyre to a bloody pulp while he was handcuffed. One of the officers used a baton and another discharged pepper spray. Tyre was transported to the hospital where he was pronounced dead three days later. The five officers — Tadarrius Bean, Demetrius Haley, Emmit Martin III, Desmond Mills Jr. and Justin Smith — were arrested and charged with second-degree murder. Social media reaction was unforgiving. One viewer wrote, "They know what black people are fighting for and yet they killed a brother? It's true, they are nothing but thugs in uniform!" Another chimed in with, "This is the stuff that turns people into cop killers."
A third observer added, "Let's f*cking hit the streets!!! These cops are out of control."
Quondam President Donald Trump said the ass-whuppin' "never should have happened," calling the incident "horrible." Tyre fathered a 4-year-old son. "I thought it was terrible," Trump told The Associated Press. "He was in such trouble. He was just being pummeled. Now that should never have happened." Tyre was pulled over for reckless driving. He cried for his mother during the violent arrest.
Tyre's family hired civil rights attorney Benjamin Crump to sue the city for police brutality.
What's my take?
When descrying the overhead surveillance video and body cam footage, the cops don't appear to land any damaging punches. You can see fists flying, but nothin' seriously connected. It's almost as if they're actors. Not implying Tyre wasn't battered or killed.
Just saying these camera angles don't tell us much.
This entire ordeal is strange… similar to the Damar Hamlin incident.
Scuttlebutt has it Tyre was copulating with Officer Demetrius Haley's wife.
Watch overhead surveillance and body cam footage of the attack.
Share your thoughts.
Tyree Nichols was killed in the street by American policemen just because they suspected him and he resisted handcuffspic.twitter.com/7I4KXpt0rP

— Hosniye🇮🇷 (@Itshosniye) January 28, 2023
Bodycam video shows Tyre Nichols being beaten, tased by Memphis policehttps://t.co/YFT46BIDSt#TyreNichols #TyreeNichols #TyreNicholsVideo #TyreeNicholsvideo #MEMPHIS #MemphisPolice #MEMPHISvideo pic.twitter.com/p2iT4wHvDZ

— hellas hellas (@hellashellas4) January 28, 2023