'Depressed' boyfriend kills girlfriend after breakin' up

Shievon killed by jilted ex.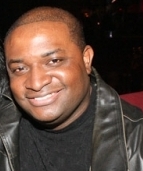 Blog King, Mass Appeal
CLEVELAND — The adventures of Pookie & Ray Ray continue. Joshua Ward was thrown in the slammer after he murdered his ex-girlfriend, 43-year-old Shievon Seats, because she broke up with him. The femicide transpired January 16th around 6 a.m. at her home in the 3200 block of East Overlook in Cleveland, Ohio. According to multiple reports, Joshua showed up unannounced at Shievon's residence – begging her to take him back. When she declined, Joshua shot her in the head then called police. "I just killed my ex-girlfriend," he told the 911 operator. "I shot her in the head." Officers arrived and found Shievon's corpse sprawled out on the kitchen floor. Joshua, 37, put his hands up and surrendered. He was arrested and charged with aggravated murder. Those close to the situation said Joshua made it crystal clear if he couldn't have Shievon nobody can.
The jilted simp didn't think he could find another woman and he obviously don't give a damn about going to prison.
"Never in my career have I known someone to call into dispatch and report what they have done," Cleveland Heights Police Chief Chris Britton told reporters. "Most importantly, from the police department, our condolences go out to the victim's family and friends. I don't understand or could even begin to explain what the motive is behind this, it's just tragic."
Social media reaction was vicious. One reader wrote, "Black women love thugs." Another chimed in with, "Black women shouldn't date in general. Everyone wants to murder a black woman. Next thing you know a bill will pass letting it be legal to murder black women." A third person added, "This is Why I'm alone to this Very Day and Love to be Alone.❤️"
Watch the sad report and listen to the 911 call.
Share your thoughts.