Makeup artist shot dead in Kansas City Westport area
Makeup artist fatally shot.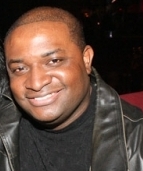 Blog King, Mass Appeal
KANSAS CITY — "They smile in your face. All the time they wanna take your place. The backstabbers." Detectives in Kansas City, Missouri are investigating after 22-year-old cosmetologist Alawna Collier was shot dead in the Westport entertainment district. The femicide transpired around 2:45 a.m. on February 3, 2023. The entrepreneurial makeup artist was proprietor and founder of Alawna's Perfections. There's speculation she was killed by a backstabber who was jealous of her success. According to police reports, officers received a 911 call referencing shots fired in the area. When cops arrived, they found Alawna in the World Market parking lot suffering from gunshot wounds. Paramedics showed up to provide treatment. But it was to no avail. Alawna was pronounced dead at the scene. To compound matters, nobody descried a damn thang.
There's no witnesses and no suspects.
Social media reaction reaction was melancholic. One reader wrote, "I live in Kansas City and Westport is the worst place to go." Another chimed in with, "This is scary for me because I live in KC and I'm always delivering orders late in that area. I have to definitely be more careful now." A third person added, "This is my hometown. However, I didn't know this young lady but condolences to her family. The Westport area has gotten significantly bad over the years. It used to be a place to go have fun, drink, dine and party. I'd never step foot there now! Rest In Peace Queen 🕊️🤍💕" 
If you have any information, please contact the Tips Hotline at 816-474-TIPS (8477).
Watch the sad report and interviews.
Share your thoughts.