Side chick commits murder

Side chick commits murder.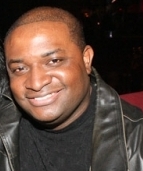 Blog King, Mass Appeal
MOBILE — The adventures of Pookie & Ray Ray continue. Adrianna Gossett was thrown in the slammer after she murdered 23-year-old Destiny Watson over a dude. The femicide transpired February 7th at Chevron Gas Station off Saint Stephens Road in Mobile, Alabama. Adrianna and her boyfriend, 22-year-old Moses Richardson, pulled into the gas station and blocked in Destiny's car. Then they pulled out assault rifles and opened fire — striking Destiny multiple times. The Certified Nurse's Assistant was transported to the hospital where she died from her injuries. Moses and Adrianna were arrested and charged with murder. Destiny's cousin, Gladys Douglas, asked the court to upgrade the charges to capital murder. "You got an AR on you. You came to do damage," she told reporters. "If I got a .25 or a .22 in my hand that's different, that's gone shoot one time. You come [with] something with a switch… it ain't gone stop. You could've killed way more people than this."
Investigators learned Adrianna, 26, and Destiny were both copulating with the same sperm donor which concocted the deadly love triangle. Rather than check Adrianna, Moses foolishly tagged along as an accomplice. It's a classic case of "He's Mine, Not Yours." Social media reaction reaction was venomous. One reader wrote, "All this for a man that didn't respect neither one of them?" Another chimed in with, "Wow they murdered that young lady in pure cold blood!🩸😮 They don't deserve to see the light of day ever!"
A third person added, "I've never understood how someone could be dating someone new & then have their CURRENT significant other go cause harm to the person's ex. My man would look at me crazy if I asked him to help me ride down on an ex. Smh. Cuz why you care so much about yo ex bae? Goofy ass." 
Police said Adrianna has a history of terrorizing Destiny.
She once pulled a gun on her.
Watch the sad report and interviews.
Share your thoughts.