Deadly Valentine: College beauty strangled by simp

College beauty killed on V-Day.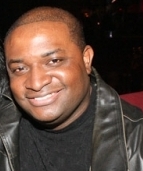 Blog King, Mass Appeal
FORT VALLEY, Ga. — The adventures of Pookie & Ray Ray continue. Twisted Crimes released the murder documentary of Fort Valley State student Anitra LaShay Gunn, 23, who was asphyxiated by her pussy-whipped ex-boyfriend, Demarcus Little, on Valentine's Day. The femicide transpired in Fort Valley, Georgia. According to police reports, Demarcus stalked Anitra and begged her to take him back. When the jilted simp told her how much he loved her, Anitra laughed in his face — prompting Demarcus to strangle her lifeless. Then he threw Anitra's body into the trunk of her own car and drove her to a wooded area where he buried her. Demarcus told his best friend, Jaivon Abron, he choked Anitra to death — sparking a police investigation. During interrogation, Jaivon commenced to singing like a canary. His snitching helped detectives track Demarcus' phone to find Anitra's corpse. Demarcus was arrested, charged and convicted of murder.
He'll spend the rest of his miserable existence behind bars.
Demarcus, 23, told investigators he couldn't handle seeing Anitra canoodling with another dude.
He basically said if he couldn't have her, no one can.
Social media reaction was venomous. One viewer wrote, "His last name being Little tells me everything I need to know!" Another chimed in with, "All these Beautiful Women with these Ugly Demonic Monsters. Stop settling ladies! When you see the 1st revelation that ain't right, it's time to bounce! We don't owe anyone another chance just because."
A third observer added, "It's always the unattractive ones."
Beauty is definitely in the eye of the beholder. But Anitra was nothing short of prepossessing whereas buck tooth Demarcus looks absolutely terrible. What the f*ck did she see in him? On top of that, he treated her like sh*t. Prior to killing Anitra, Demarcus slashed her tires, busted out her windows and threatened to shoot her new boyfriend.
He also said if he commits suicide it'll be Anitra's fault.
Demarcus defended himself at trial and the prosecutor tore his ass up.
He should've never took the stand.
Scuttlebutt has it Demarcus is related to serial killer Samuel Little (né Samuel McDowell) who confessed to murdering 93 women between 1970 and 2005.
Damn… when women pick 'em, they pick 'em.
Watch Anitra's documentary and Demarcus' wack-ass testimony.
Share your thoughts.