White chick tortures friend before bashing her skull in
Jobs Corps worker tortured.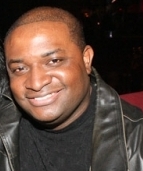 Blog King, Mass Appeal
KNOXVILLE — Anna Uncovered released the murder documentary of 19-year-old Colleen Slemmer who was tortured by a fellow Jobs Corps co-worker over a dude. The homicide transpired January 12, 1995 in Knoxville, Tennessee. According to police reports, Christa Pike, her boyfriend Tadaryl Shipp and their friend Shadolla Peterson lured Colleen to the University of Tennessee's agriculture campus with the promise of puffin' marijuana. While there, Christa and Tadaryl tortured Colleen for 45 minutes before carving a pentagram in her embonpoint. Shadolla acted as a lookout. Christa also bashed Colleen's brain in with a large chunk of asphalt then kept a piece of her skull as a souvenir to show off to friends. Investigators said Christa accused Colleen of trying to purloin her boyfriend. They also learned Christa and Tadaryl were devil worshippers in pursuit of occult powers. Detectives found a Satanic bible in Tadaryl's room. The pentagram was their calling card.
At 20 years old, Christa became the youngest woman in U.S. history to get the death penalty. Prosecutors sought the electric chair and got it. Tadaryl received a life sentence and Shadolla got probation for snitching as a police informant. Christa told the judge she disagreed with her sentence. "You see what I get for trying to be nice to the ho," she said in a statement. "I went ahead and bashed her brains out so she'd die quickly instead of letting her bleed to death and suffer more. And they fry me. Ain't that some sh*t?" As a death row inmate, Christa tried to asphyxiate fellow prisoner Patricia Jones with a shoe string prior to plotting her escape.
Colleen's mom asked the court to give her the skull.
But the judge said hell naw because it's considered forensic evidence.
Watch the documentary.
Share your thoughts.