Convicted felon shoots his girlfriend 12 times in Utah
Convicted felon kills girlfriend.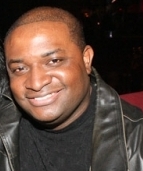 Blog King, Mass Appeal
SALT LAKE CITY — The adventures of Pookie & Ray Ray continue. Viral Crimes released the murder documentary of 32-year-old Shandon Scott who was shot dead by her gang bangin' boyfriend, 31-year-old Terence Trent Vos, because she broke up with him. The femicide transpired May 1, 2021 in Salt Lake City, Utah. According to police reports, Terence and Shandon had contretemps while driving down Interstate 80 in a Ford Fiesta. As the quarrel intensified, the tattooed thug pulled out a gun and opened fire — striking Shandon 12 times at point-blank range. A crash quickly ensued. That's when Terence jumped out and tried to purloin a spectator's vehicle to use as a getaway car. When officers arrived, Terence took off running then tossed his gun off the overpass. Police chased him down and threw him in handcuffs. Terrence was charged with aggravated murder, aggravated robbery and illegal possession of a firearm. Another officer stayed at the scene to perform CPR on Shandon.
But it was to no avail.
The mother of two died from her injuries.
What's sad is Terence should've had his albino ass behind bars. The convicted felon was paroled 21 days premature due to COVID restrictions and he has a lengthy history of abusing Shandon. Investigators said Terrence broke her leg in November 2020. But Shandon didn't report it because she thought Terrence would "kill her" if she did. He also beat her to a bloody pulp in January 2021. When asked why he murdered Shandon, Terrence replied, "I don't know, we started fighting. I don't even know what it was over… I just shot her."
Huh?
Social media reaction was fierce. One viewer wrote, "How come so many black women are Pookie pickers?" Another chimed in with, "STOP DATING THUGS!!!! LADIES LEAVE THESE POOKIES ALONE!!! OR YOU'LL BE IN THE GROUND!!!" A third observer added, "These women love dealing with men that have a criminal background. They think the good guy is lame, so they'd rather deal with the criminal who doesn't have anything good going for himself. That's how you know American women are demonic. I'm getting my passport." 
This is just another classic case of "If I can't have you, nobody can."
These simps rather go to prison than remain free and find new vulva.
When will Western women learn?
Watch the documentary.
Share your thoughts.