Entrepreneur wife murders Pastor hubby then herself

Wife kills hubby & herself.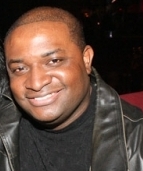 Blog King, Mass Appeal
ATLANTA — Unhappy wife can ruin your life. Pink Book Lessons released the documentary of entrepreneur Keianna Burns who shot and killed her husband, Pastor Ronnell Burns, before turning the gun on herself. The murder-suicide transpired November 6, 2021 in Atlanta, Georgia after the power couple migrated from St. Louis, Missouri. Ronnell and Keianna had 8 children combined, making 'em the black "Brady Bunch." While in St. Louis, Ronnell and Keianna opened "4 His Glory Ministries" and "Kritique Designs Beauty & Barber Salon." The flamboyant consort showed off images of a Maserati Levante her hubby bought her that had a trunk filled with Louis Vuitton handbags. Life was good. But when they relocated south to expand their businesses, Keianna became non compos mentis. She released a Facebook video revealing struggles with depression and mental illness. It was a cry for help. "Like real talk, I have some very positive people on my timeline and they help me through my gloomy days because yes I do have them," Keianna said. "Honestly if I'm being totally perfectly honest, I'm having one right now."
"And the reason I'm going live is sometimes you gotta reach out and tell people that you need love," Keianna continued. "You need support, you need care. You just need a hug. And honestly you guys, I need that. I need that right now. I'm asking you one thing, because I really need it right now, I need prayer, I need prayer, I need strength, I need love. Pray for me."
Keianna, 44, released another creepy video 2 hours before her death that shows her dancing with one of her daughters. The kids weren't home when she opened fire. If you recall, Ronnell, 46, appeared on "Divorce Court" a few years ago and his ex-wife, Avis Burns, claimed he committed adultery and ruined her credit. That's significant because Ronnell and Keianna allowed a homeless woman to live in their upscale Atlanta residence. Was he bangin' her?
Ronnell also worked for Primerica, widely regarded as being a pyramid scheme.
Telling you dawg, this entire ordeal is a head-scratcher.
Ronnell and Keianna hosted Christian retreats, had ample pecuniary resources and starred in their own TV show "Meet The Burns."
Hell, they performed a choreographic sequence at their own wedding.
Just goes to show it's nearly impossible to make women happy.
Watch the documentary.
Share your thoughts.